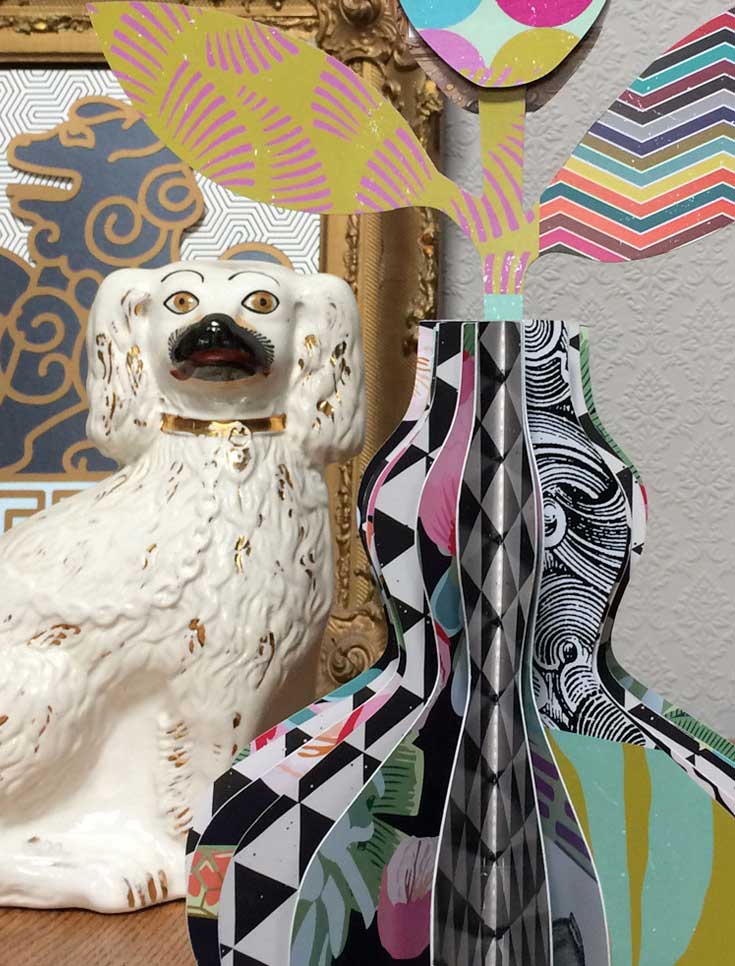 My paper obsession continues. I also have a love of pottery. Combine them together and FAUXpots are born.
Playing with some cardstock pictured here. This is an early version of FAUXpots. I designed the vase shapes in Illustrator. I have a collection of printed card stock that I cut out on my Silhouette Cameo.
Turns out if you keep them small enough text weight paper works too. I have a DIY version with detailed instructions is here.