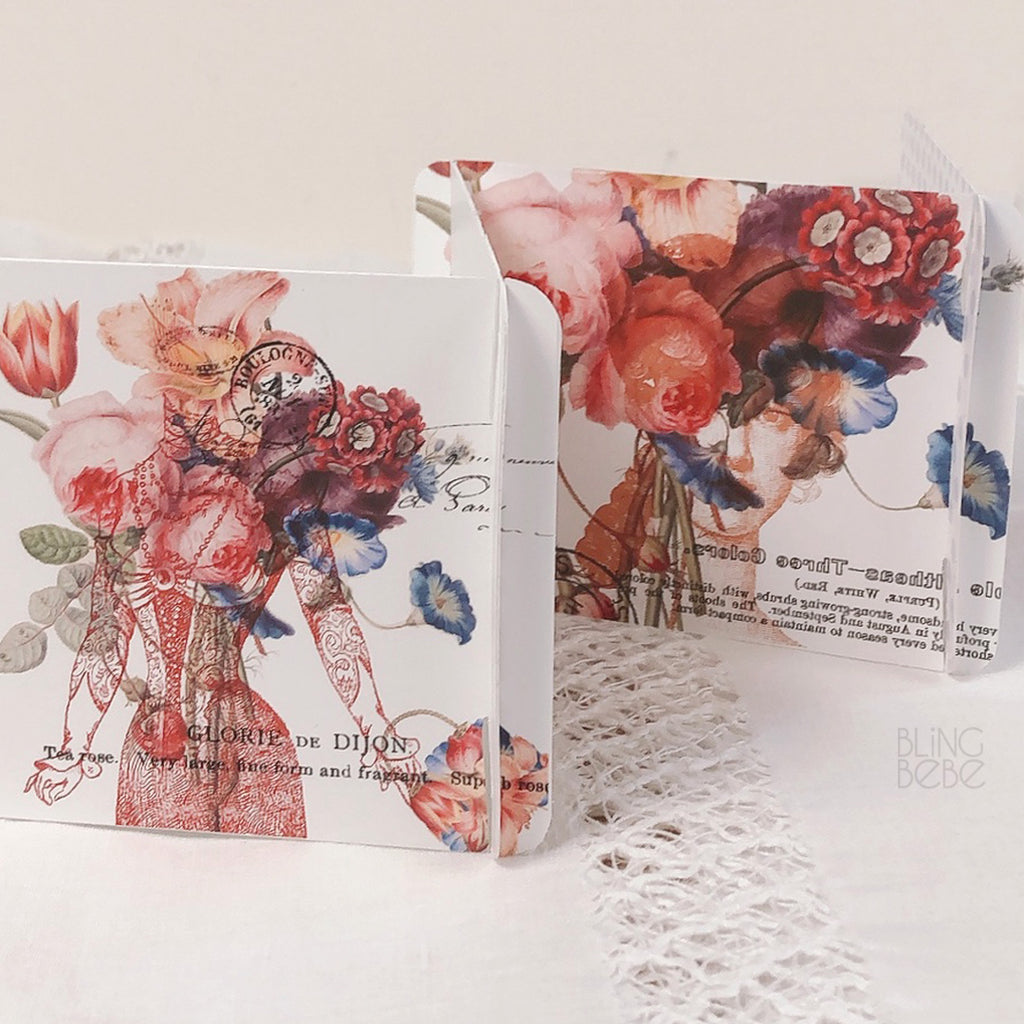 Why stop at just one collage? I came upon pariscollagecollective.com and oh what fun! I went with a series of four based on the floral prompt image shown at the bottom of this post. I did a combination of digital and cut/paste. I used CARDzees panels as the base. 
Not so much paste as I printed on letter size sticker sheets, cut out and stick on. Then I added bits as I went along.
Collages become greeting cards on the the CARDzees panels. Display as a zigzag or square.
Folds down to tuck into an envelope.