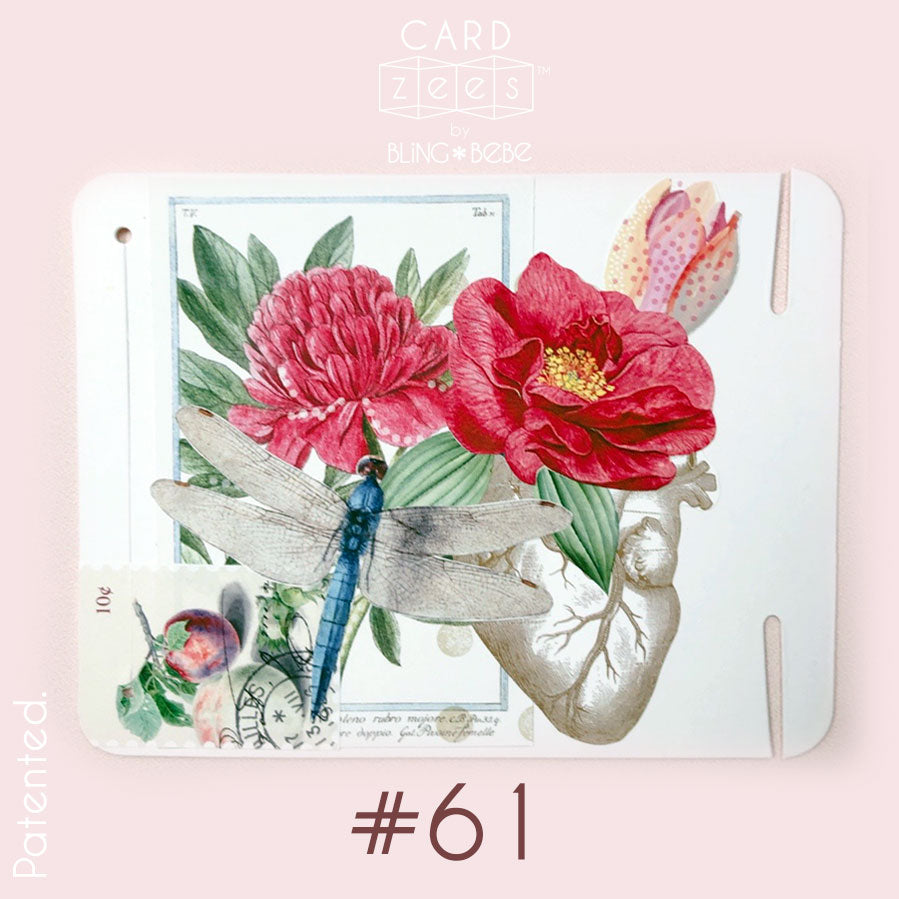 From the CARDzees test kitchen...
# 61 - Single handmade panel as pictured. Designed to work with at least 3 other CARDzees panels, sold separately. Envelopes sold separately.
5 x 4"
130# cardstock
handmade

The ultimate medium to create custom zigzag greeting cards. Fun to make and even better to receive!
CARDzees™ are interlocking diecut panels that form square or zigzag greeting cards. Use as a base for your paintings, drawings, add stickers, stamp them, add photos, tape, sparkles. CARDzees are as unlimited as your imagination. 
Patented. For personal use only. CARDzees™ owned by Blingbebe Greetings. ©2023 Blingbebe Greetings.