OLD SCHOOL - DIY Birthday Card, Greeting Card Craft Kit
CARDzees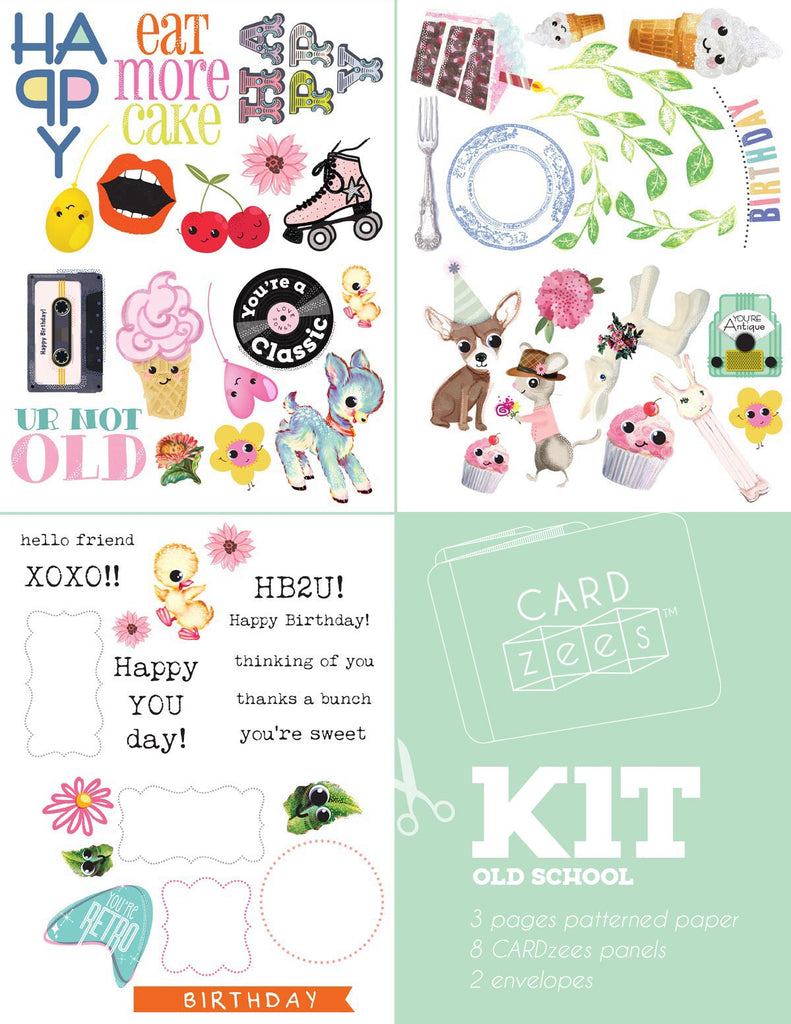 15% OFF - COUPON CODE - FALL15
Expires midnight October 31, 2023
OLD SCHOOL - Take your handmade greeting cards to the next level!

Cut out OLD SCHOOL illustrations and paste to CARDzees™ greeting card panels. Add some shine and your personal flair to create truly unique greeting cards. With two pages of illustrations and CARDzees unique format the possibilities are endless. Images and panels to make 2 EXTRA WOW greetings. 
3 - 8 1/2 x 11", 67# light card stock pages of

 

illustrations designed for CARDzees




8 - CARDzees panels, 5 x 4", 130# premium card stock that is printed with a soft palette pattern on one side, reverse side is white.




2 - envelopes




Makes 2 CARDzees zigzag greeting cards



Scissors and adhesive required, not included. Actual colours may vary from your device. Not recommended for children.
CARDzees concept is patented. For personal use only. CARDzees™ owned by Blingbebe Greetings. ©2022 Blingbebe Greetings.