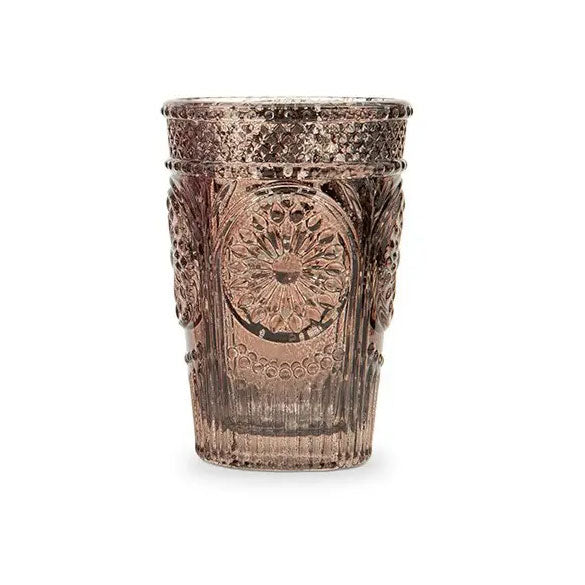 Made from coloured glass, the pressed pattern gives a vintage finish. The inside has silvery shimmer finish.
Choose from bronze, lilac or champagne.
While intended for votive candles, the purple pressed glass holders will hold tea lights if you're looking to achieve a different look when the candles are lit. 
3" (D) x 4.3" (H) 
---
PICK UP ONLY - PLAMONDON You will receive an email with pick up instructions.