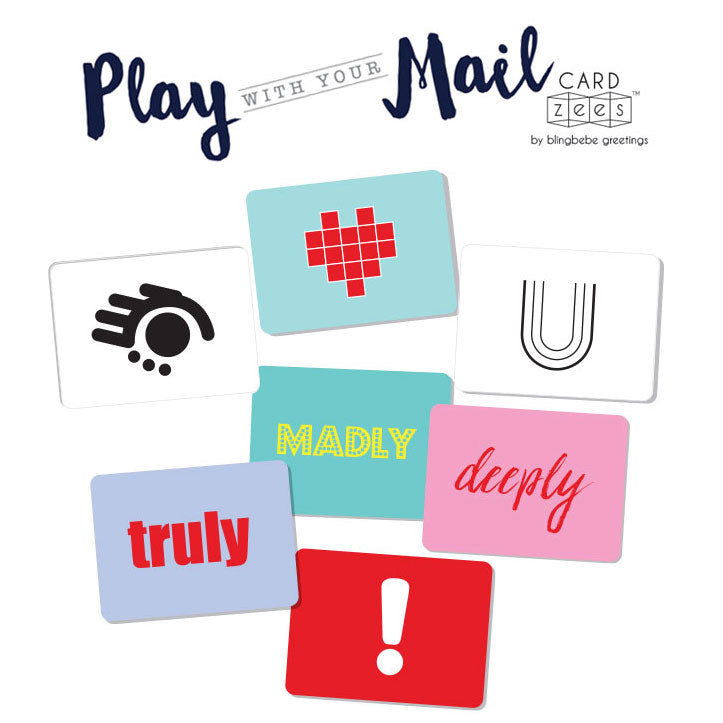 Play with your mail! You can send these all together as a zig zag greeting or for extra fun send them one at a time.
Coordinating designs on the back. Not only does this modular card express that you care, you can take it apart, re-arrange and put back together again as something new.
7 interlocking card panels
Coordinating designs on the back
Each panel 5"w x 4"h
7 envelopes
Link together with other CARDzees™
©2016-2021 Blingbebe Greetings.  All rights reserved. US Design Patent.