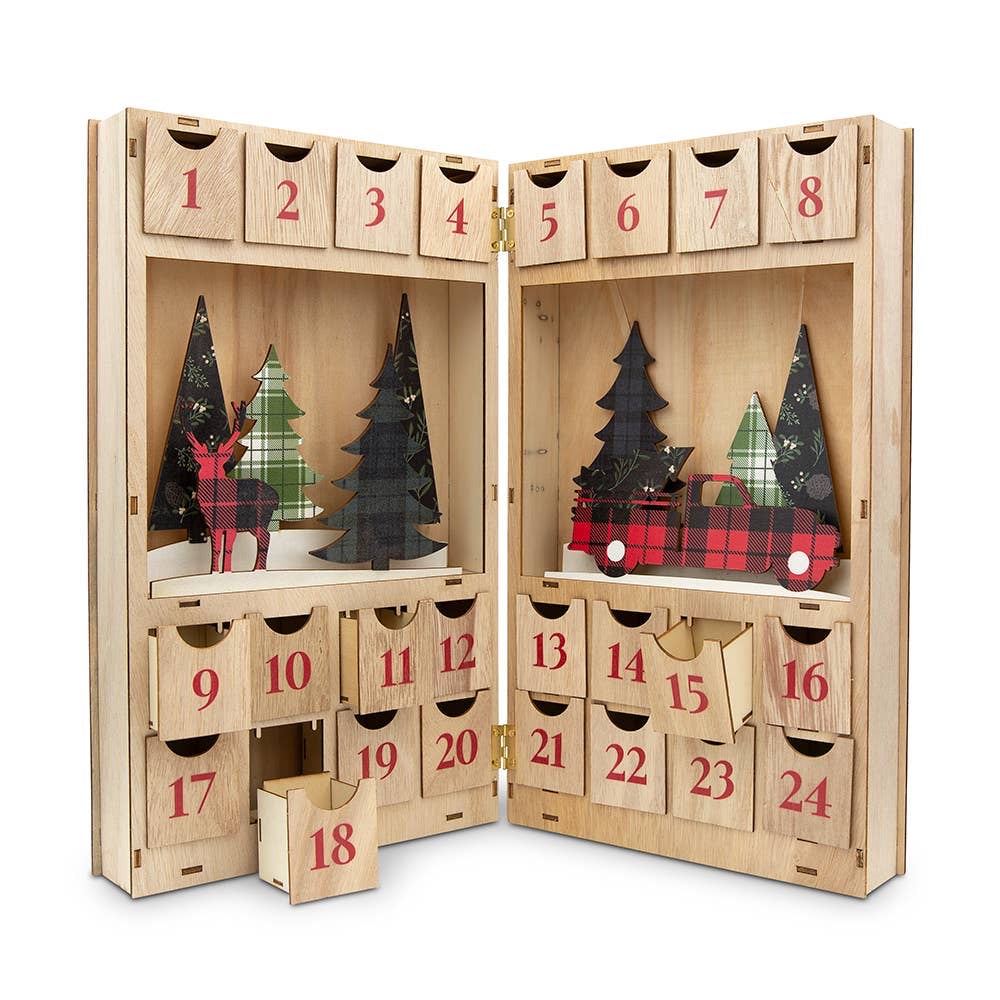 The wooden advent calendar in a charming farmhouse holiday design is the best way to combat the building anticipation leading up to Christmas. The fillable advent calendar is hinged, so it opens like a book. Closed, it looks like a box. Open, the countdown calendar reveals 24 numbered box drawers and a whimsical winter woodland scene. The front of the inexpensive natural wood grain calendar, or the cover, is printed with a full color "Plaid Stag" design.
Fill your own personalized advent calendar with toys, tea sachets, jewelry, candies, printable coupons, homemade treats, or any number of small gifts, trinkets, or goodies that fit into the 1.5" x 1.5" x 1.5" drawers.
Specifications Open: 35.56 cm (H) x 42.28 cm (W) Closed: 35.56 cm (H) x 22.86 cm (W) Wood Due to printing process, colours may vary Open upright 24 Numbered Drawers 1.5" (H) x 1.5"

NOT AVAILABLE TO SHIP. PICK UP ONLY. YOU WILL RECEIVE AN EMAIL WITH PICK UP INSTRUCTIONS.
Located at:
IMAGINE by blingbebe GIFT SHOP
in Plamondon Museum
10031B - 98 Avenue, Plamondon, AB