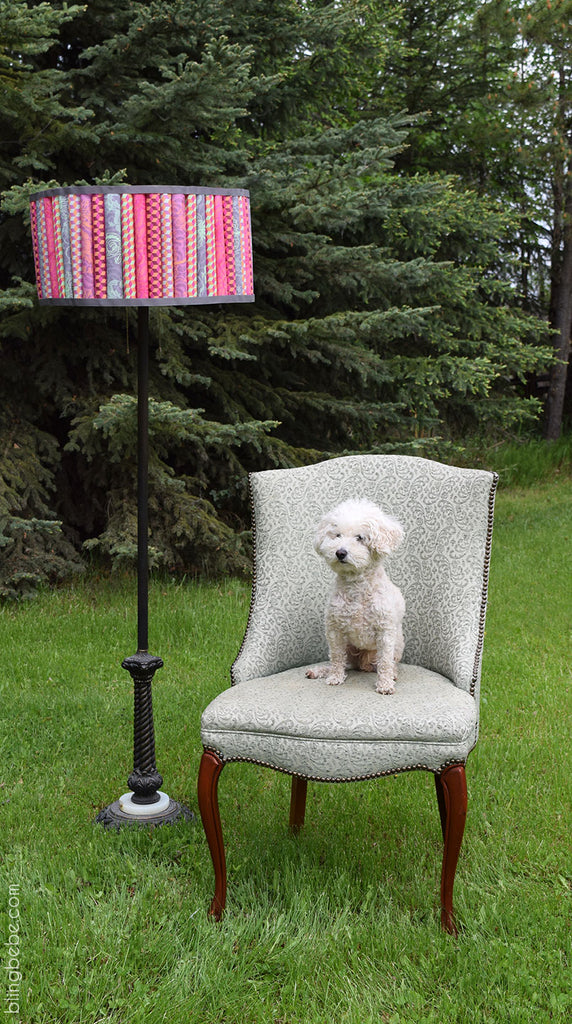 My little poodle looking very regal in the garden. This lovely lampshade was made with my gift wrap, ribbon, a glue gun and some love.
Approximate 1" tubes were glued to an existing lampshade. Ribbon was added to hide the edges and give it a nice polished look.
Fun and easy to make!